Cargèse Summer School, July 9 to July 19, 2021
Centre National de la Recherche Scientifique-Université de Corte-Universit&eacute de Nice-Sophia-Antipolis

Old and New Frontiers in Quantum Field Theory
Topics:
Quantum Field Theory, Quantum Gravity, String Theory, Statistical Physics, Elementary Particles,
Cosmology, Black Holes, Quantum Information, Holography, Bootstrap.
Organizers:

Costas Bachas (ENS)
Laurent Baulieu (LPTHE)
Karim Benakli (LPTHE)

Eliezer Rabinovici (HUJI)
Slava Rychkov (ENS/IHES)
Erik Verlinde (Amsterdam)
Administrative Organizer:
Elena Gianolio (CERN)
Lecturers:

A. Almheiri (IAS)
N. Arkani-Hamed (IAS)
F. Bouchet (IAP)
E. Brezin (ENS)
J. de Boer (Amsterdam)
 

M. Douglas (Harvard CMSA/Stony Brook)
N. Engelhardt (MIT)
D. Gross (KITP/UCSB)
J. Iliopoulos (ENS)
M. Kleban (NYU)
 

G. Parisi (Rome)
J. Penedones (EPFL)
A. Polyakov (Princeton)
S. Shenker (Stanford)
A. Strominger (Harvard)
 

C. Vafa (Harvard)
G. Veneziano (CERN)
H. Verlinde (Princeton)
X. Yin (Harvard)
A. Zhiboedov (CERN)
 

Supported by: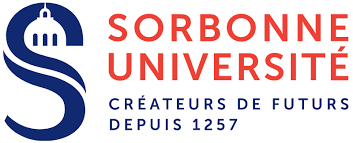 ---
Location: The Summer School will be held at the Institut d'Etudes Scientifiques de Cargèse. Cargèse is a pleasant village of considerable charm and historic interest located 50 km north of Ajaccio, on the west coast of Corsica (France). The Institute is located 2 km south of the village.

IMPORTANT NOTE:
Although our Cargese school has been confirmed, the program may need to be modified at the last minute. Your own participation may also be made impossible due to travel restrictions, place of residence, etc... We must adapt to this unique situation. Still, you are welcome to apply now and we will be happy to review your application. Unfortunately, we have to deal with these uncertainties.

Applications:
To apply, please fill this form to register, then send a copy of your CV to the following address Cargese2021.secretariat@cern.ch and indicate this address to your referee so that he or she can send a letter of recommendation by email with as subject line your name_recommendation_cargese
The new deadline for applications is May 25. We will keep you informed about any further developments. The final decision will be sent to you by June 9th, one month before the School.
Participants are expected to cover their own travel. The cost of the institute, including half board and registration fees, will be 1000 Euros. Some funding will be available upon specific request.